Give your skin what it wants with all-natural and organic ingredients! What you put on your skin is absorbed by your body so it makes sense to use organic products on top of your skin as well as the food you put in. Using organic body lotions is a lot healthier for you and your skin. Here you'll find the best natural & organic body lotions for dry skin.
Products we put in or on our bodies also end up in the environment so when we use organic products, we are also helping the planet. Living cleaner is also being a responsible inhabitant of our beautiful planet, which is feeling a little stressed these days.
I've found some awesome organic body lotions you can feel good about. And they work great for dry skin. Take a look!
Best Natural & Oranic Body Lotions for Dry Skin
Check out these luxurious body lotions.
Updated 07/27/2022
Organic Fiji Face & Body Lotion Awapuhi Seaberry
This luxuriously thick lotion is made with coconut oil. Infused with natural scents of Awapuhi and seaberry this lotion is non-GMO and completely natural. And organic! A great lotion for the entire family. And it's reef-safe and wilderness safe.
Along with coconut oil with its healing properties, this lotion has apricot kernel oil, avocado oil, sunflower seed oil, and sweet almond oil. It is inspired by simple island life.
---
Weleda Skin Food Nourishing Body Lotion
Ultra-rich, deep nourishment for skin that craves intensive moisture
Immediately leaves skin feeling nourished and comforted with a silky feel
This stuff is amazing. You really need to try Weleda Skin Food if you have dry skin.
Immediately leaves skin feeling nourished and comforted with a silky feel
Intensive, long-lasting moisture
Made with vegan-friendly ingredients
No animal testing
Free from parabens and phthalates
Free from synthetic preservatives and synthetic fragrances
Certified Natural by NATRUE
---
Undaria Algae Body Oil
Lightweight, organic seaweed-based body oil absorbs quickly and smells heavenly! Acai and passion fruit even out skin's appearance while babassu and sesame oils make your skin look youthful and glowy. Indulge your senses with citrus and cypress notes to rejuvenate your spirit too. This is a must-have for dry skin.
---
Goopgenes Nourishing Repair Body Butter
This buttery-rich body cream lasts all day. Light citrus scent makes you feel pampered while a trio of nourishing butters give you luxurious hydration. Bacuri, cupuacu, and shea butters plus caviar lime, jojoba, and mulberry leaf give your skin a soft, firm and smooth appearance.
---
100% Pure Intensive Nourishing Balm
This intensive balm is for your problem areas. Elbows, feet, stretch marks, anywhere you need some intense moisture. Immersed with avocado oil, shea butter, sweet almond oil, black currant oil, rosehip seed oil. And even lavender oil and green tea oil.
---
Fitglow Cloud Ceramide Body Cream
Packed with natural rice ceramides, hyaluronic acid, and cloudberry oil, you'll get lasting moisture. And it includes Gotu kola and arnica (good for scars) to brighten your skin and alleviate dullness. You'll love your glowy, healthy-looking skin.
HEMP Heavy-Duty Body Moisture Protector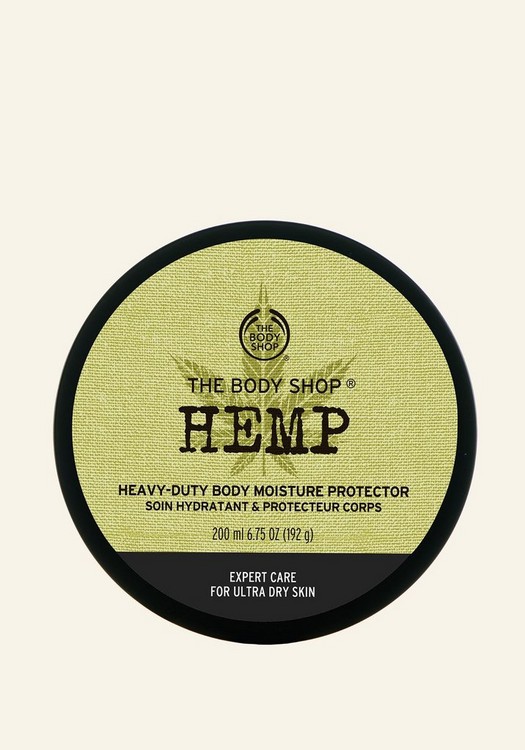 Infused with hemp seed oil and essential fatty acids, this butter will keep your skin soft and supple for a full 96 hours! It just feels good on your skin. Vitamins A, C, and E give your skin a revitalizing boost. This luxurious butter is also made with Community Fair Trade shea butter from Ghana. The Body Shop, looking out for the planet and the people on it.
Plus it has a light, earthy scent that isn't overpowering. This could be your new 'go-to' body moisturizer!
Review from The Body Shop: "I am ABSOLUTELY in love with the body protector keeps my extremely dry skin hydrated and protected all day."
Wrapping Up
Pretty nice lineup of organic body lotions, right? I hope you found your new favorite body lotion you can share with your friends. And don't forget they make great gifts as well.
Thank you for visiting today. If you have any comments or questions, I'd love for you to share them in the Comments section below. Thank you!