I want to share with you my Top 7 Natural and Organic skin care companies that I feel good about. Remember, generally not everything in a skincare product can be organic since they do need to include preservatives. But many preservatives can be natural.
These companies strive to put only the best, pure ingredients in their products and so they made the list.
1. The Body Shop – $$
This shop has luxurious natural and Fair Trade Ingredients. Body care, facial care, makeup, hair care. All their products I've tried have been really excellent. Very luxurious but at a fair price.
The Body Shop uses natural ingredients or naturally sourced ingredients (modified by purifying in most cases). I love they are a B Corp and use sustainable packaging and ingredients, helping protect the planet by lowering their carbon footprint.
Most of all, their products work great. You can shop by skincare condition or choose vegan products. If you want to roll back the years on your skin or delay signs of aging, definitely check out their beautiful skincare line.
---
2. The Detox Market – $$-$$$
I love products from The Detox Market. They curate carefully chosen products from top brands. But they have also created their own skincare line: Detox Mode.
I have used many products from The Detox Market and can attest to their purity and how effective the products are. From deodorants and soaps to haircare and makeup, you can find what you're looking for at The Detox Market.
They also have supplements for helping your body detox. 🙂
Some brands they carry, other than their own Detox Mode:
Alima Pure
Agent Nateur
Babo Botanicals
Bee's Wrap
Goop
Honua Hawaiian Skincare
ILIA Beauty
MAHALO
MV Skintherapy
Minori
Modern Botany
Love Sun Body
Natureofthings
Odacite
One Love Organics
LXMI
Rahua
RMS Beauty
Shiva Rose
The Handmade Soap Company
The Beauty Chef
Ursa Major
W3LL People
Weleda
and LOTS MORE.
Your order comes in bio-friendly packaging. They strive to use a very small carbon footprint. It is really an experience to open up your package with all the beautiful, small touches. I love it every time.
I highly recommend The Detox Market for your detox and clean beauty journey.
---
3. 100% Pure Organic and Natural Beauty Products – $$-$$$
I have been using 100% Pure recently and am really impressed with their line of skincare and cosmetics. They make all their own products and really step up in the natural and organic products category.
I love you can get free or very inexpensive samples of your choice with your order.
The product is great, the packaging isn't as nice as the above companies, but the skincare products (and makeup) are so good I can overlook that.
I highly recommend trying their skincare products and especially Blood Orange Shower Gel (see my review) and Calendula Flower Cleansing Milk in the skincare category.
---
4. Skin Beautiful Organics – $$$
Great skincare line created with quality plant-based ingredients. They only use non-toxic and natural ingredients and the reviews are amazing! This brand was founded by Ethel Emmons, who started making her own skincare products in her kitchen in 2007 for her own sensitive skin problems. She went on to receive formal education in natural skincare.
Now, she has launched Skin Beautiful Organics and gives us these wonderful organic and effective skincare products. This is definitely a luxury skincare line and you'll see that immediately. They only focus on healthy skin care products. It's worth trying out.
---
5. Radford Beauty – $$$
Victoria Radford is a celebrity makeup artist and skin expert. She's putting her 15 years of experience in beauty and holistic medicine into practice here to provide products for the rest of us.
Their skincare products use a balance of the best natural products and safe synthetics when it makes sense. She is committed to the most natural products possible while making them safe.
Loaded with vitamins and natural nutritional ingredients, you'll feel good about using Radford Beauty products. And, they strive towards more sustainable packaging to help our planet.
---
6. Vitacost – $
Known for their supplements and natural foods, Vitacost also has some premium skincare products! Top brands too, for less. They also have their own brand, GloNaturals Essentials. I absolutely love it.
Some of their featured skincare brands:
Burt's Bees
CSI
Jason
Lily of the Desert
Mad Hippie
Mill Creek Botanicals
Alba Botanica
NOW Foods
Andalou Naturals
Reviva Labs
Derma
Avalon Organics
And More!
I recently tried their GloNaturals Essentials Vitamin C Renewal Cream with Hyaluronic acid and green tea extract. It's amazing. I love my skin's texture. And it's under $10.00!
Really worth taking a look at Vitacost if you want to save some money.
---
7. ESPA- $$$
ESPA is committed to using natural ingredients in its skincare products. Their spas are located all over the world, in resorts and many Ritz Carlton hotels. But you can get their amazing products for your skin at their website. They create products that not only work well, but the scents feed your soul as well.
Definitely check them out.
I love they are also sustainable and use earth-friendly practices in the packaging and their manufacturing facilities.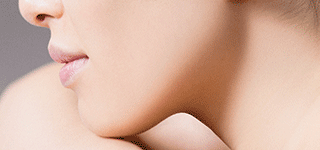 ---
Wrapping Up
Between all these reputable companies, you can find quality natural and/or organic skincare products. As you can see, the pricing runs the gamut. So check them out today and start your organic and natural skincare journey. You'll be helping yourself…and the planet!
Thank you for reading today. If you have any questions or comments, please leave them in the comments section below. Let me know what you think! Thank you!