If you have dry, sensitive skin, you want a natural and gentle face cleanser that won't strip or irritate your skin. The right natural botanicals and oils are soothing and help brighten and moisturize your complexion.
I have some excellent choices for you below. Take a look and give them a try. First, you can check out some skin-calming ingredients to look for.
Calming Ingredients To Look For
Some good calming ingredients to look for in cleansers and other skincare products.
Calendula Flower
Argan and other healthy seed oils
Rose
Aloe
Cucumber
Oat
Chamomile Flower
Antioxidants
Natural enzymes
100% Pure Brand
100% Pure has some excellent cleansers for dry, sensitive skin. Here are my favorites:
Calendula Flower Cleansing Milk
100% Pure Calendula Flower Cleansing Milk
Silky smooth, gently foaming milk cleanser sweeps away traces of dirt, sunblock, enviro… [More]
This is my current favorite face cleanser. It cleans very well but leaves my skin very soft and clear. It improves my skin's texture and really makes a difference.
Argan Oil Creamy Cleanser
100% Pure Argan Oil Creamy Cleanser
Rich and creamy cleanser moisturizes and nourishes while gently washing away impurities… [More]
A fantastic cleanser for dry and sensitive skin. Loaded with silky smooth argan oil, with infusions of anti-aging rosehip and antioxidant-rich açai. Leaves skin super soft and supple, without stripping healthy lipids or moisture.
TULA Skincare
TULA Skincare is loved by all. Check out these two awesome cleansers at Ulta.
The Cult Classic Purifying Face Cleanser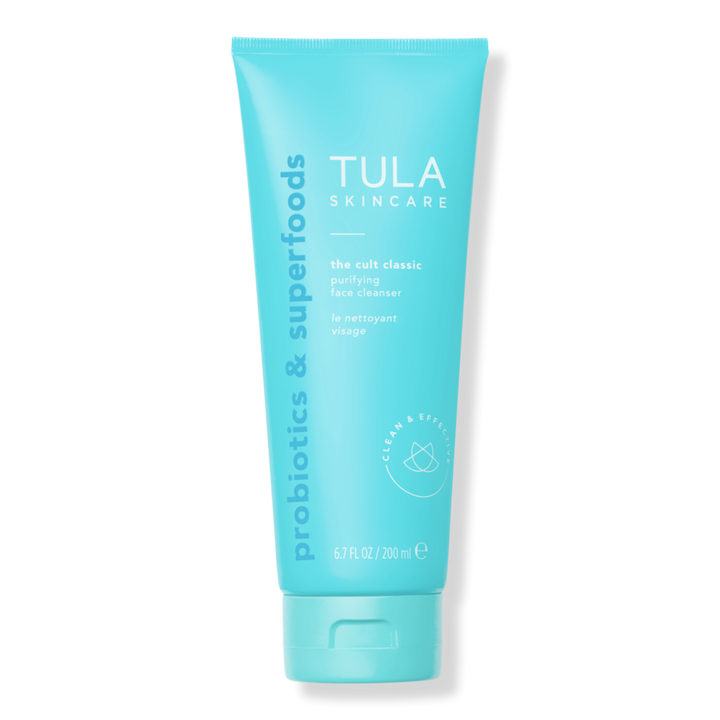 Benefits
Removes dirt, impurities & makeup without stripping or over-drying
Gently exfoliates skin
Refreshes skin, leaving it purified & clarified
Helps maintain skin balance with probiotic extracts
Helps prep your skin for the next product & boost skin radiance
Key Ingredients
Probiotic Extracts: help maintain skin balance
Prebiotics (Chicory Root): help nourish the skin
Turmeric, White Tea & Blueberry: help improve skin texture
Super Calm Gentle Milk Cleanser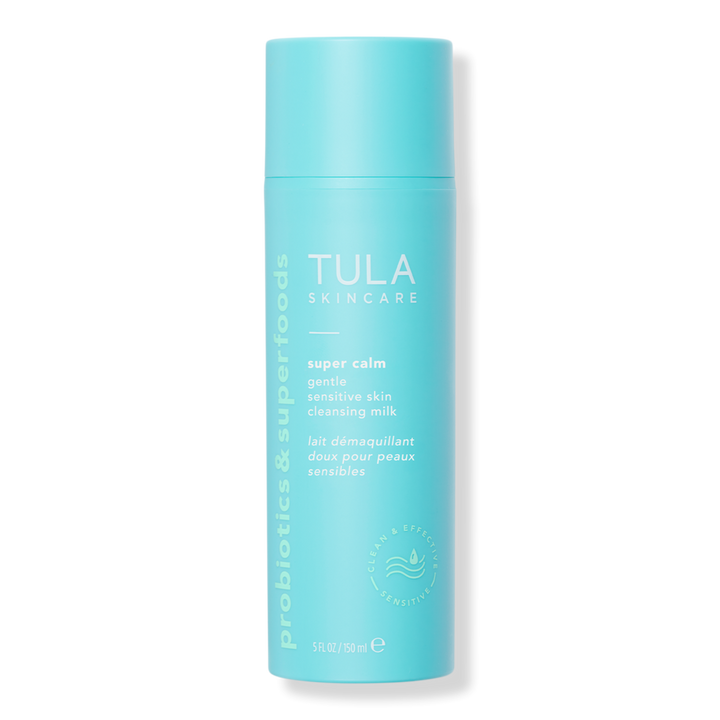 Benefits
Cleanses & calms skin
Helps balance & soothe distressed, irritated skin
Hypoallergenic & tested safe for sensitive skin
Non-comedogenic & won't clog pores
Formulated without fragrance
Key Ingredients
Probiotic Extracts: improves skin smoothness & maintains skin balance
Colloidal Oatmeal & Aloe: help soothe & calm the look of irritation
Cucumber & Ginger: help refresh skin
One Love Beauty
One Love Organics formulates clean, effective, and potent skincare for every age and stage.
Easy Does It Foaming Cleanser
This gentle gel formula lathers into a non-drying foam that works on face, body, and hair. The no-fuss everyday cleanser thoroughly washes without stripping away skin's natural oils using Chilean soap bark, cold-pressed apple oil, and vegetable glycerin. A little goes a long way with this universal skincare basic.
This may be your new favorite. Definitely check this out.
Aveda
Aveda is known for using organic and natural ingredients and wonderful scents in its hair and skin products, since 1978.
Botanical KineticsTM all-sensitive cleanser
Check out this amazing cleanser for sensitive skin.
98% naturally-derived* aroma-free gentle cleanser for sensitive skin that removes makeup, impurities, and environmental pollutants.
• olive and coconut oil-derived cleansers gently help remove makeup, impurities, and environmental pollutants
• certified organic baobab oil helps maintain the moisture barrier
OSEA
OSEA uses ocean botanicals to soothe and heal the skin. All OSEA products are formulated with nutrient-dense seaweed and pure essential oil blends designed to replenish and renew so you can put your best skin forward.
Ocean Cleansing Milk
An ultra-gentle cleanser for those with sensitive, mature, or sun-damaged skin. Highly effective and calming for rosacea. Osea's Ocean Cleansing Milk is a creamy wash that quickly soothes inflammation and redness while moisturizing dry skin.
DPHP a plant-based amino acid compound is added to firm and restore elasticity. Can be combined with other Osea products like the White Algae Mask to create a more hydrating and anti-aging treatment.
Love, love OSEA's products.
Andalou Naturals
Andalou Naturals have brought some great clean beauty products with organic and fair trade ingredients. Always a must-have.
1000 Roses Cleansing Foam
This refreshing rosewater foam, with alpine rose stem cells, loosens and sweeps away make-up, impurities, and dull, dry surface cells as pomegranate uplifts tone and hyaluronic acid and aloe vera help revive skin's moisture barrier for a flawless-looking complexion.
Try it. The price is right.
Wrapping Up
This is a fantastic collection of face cleansers for dry, sensitive skin. I hope you found your new fave among these. Please check out other articles for my 'best of' clean products that won't add harmful chemicals to your beauty or life routine.
Thank you for reading today. If you have any comments, please leave them in the Comments section below. Thank you!