Natural and organic face creams are the best for sensitive and dry skin. Here the top 10 face creams for dry skin. If you're looking for organic face creams that actually work for dry skin, you're in the right place.
These aren't necessarily listed in order of best to worst or price. They are ALL amazing.
The Lineup
The top 10 face creams for dry skin:
1. Mineral Fusion Intense Hydration Facial Cream 3.4 oz
Hyaluronic acid and organic, soothing botanicals like Aloe, Lavender, and Cucumber give this luxurious cream a wonderful base. Add in iron and peptides that fight wrinkles and revitalize skin for a more youthful appearance.
Love, love.
2. Honey Girl Organics Face & Eye Creme
This luxurious cream is hand-made in Hawaii. The shortlist of ingredients includes organic extra virgin olive oil, organic Christmas berry honey, organic patchouli oil, organic lime oil, organic rose oil, and organic cinnamon essential oil leaf.
3. Alpyn Beauty Wildcrafted Actives – Triple Vitamin-C Brightening Bounce Cream
Three forms of vitamin C with wild chokecherry polyphenols brighten and nourish your skin in a base of organic aloe. This lovely cream brings lasting moisture. It has the consistency of jelly and absorbs quickly.
4. Glonaturals Essentials Collection Vitamin C Renewal Cream with Hyaluronic Acid & Organic Green Tea – Budget Friendly
This is the ultimate budget cream. I love it. I do use this every day. And it's under $10! Seriously. Perfect for sensitive skin, I've never had any irritation when using this and my skin feels so soft and smooth. It is almost identical to another cream I used to pay $45 for.
Loaded with antioxidants: Vitamin C, organic green tea, milk thistle, marshmallow, slippery elm, chickweed, and more. Nourish and protect your skin.
I highly recommend this if you're looking for a budget-friendly day cream. Great under makeup as well. And it smells wonderful, slightly understated.
5. Living Libations Sun Dew Vit D Creme
Friends, this has more than just topical vitamin D. This sundew is swirled with four kinds of restoring roses, sandalwood and seabuckthorn, palmarosa, frankincense, ginger, toning turmeric and thyme, and immortelle, a carribean tree in the pea family with healing properties.
This creme will have your skin glowing, even in the colder months. Sun Dew is available in two sizes, so you can try out the smaller size. But trust me, you'll want more.
6. Hemp Heavy-Duty Face Protector – The Body Shop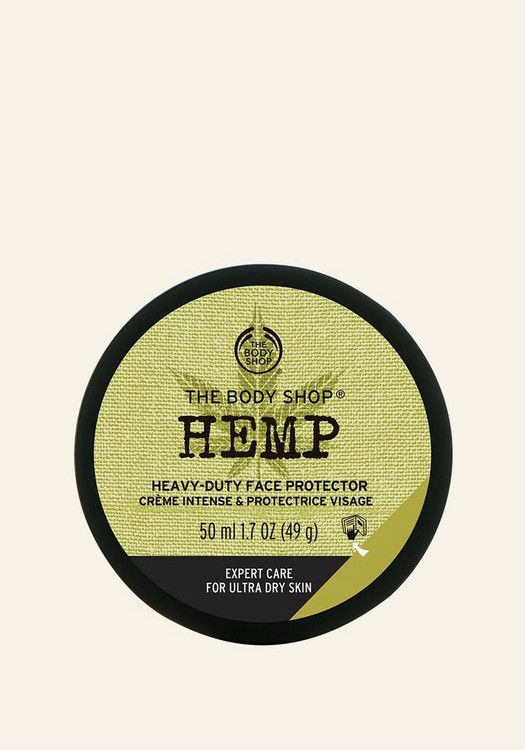 Hemp seed oil is loaded with omega-3 and omega-6 fatty acides and vitamins A and E. This is a great hydrater and it's grown in a sustainable area of France, providing a habitat for local wildlife. Plus, hemp is naturally resistant to pests so farmers don't require pesticides or irrigation.
This heavy-duty face protector is great protection against the elements. If you find yourself out in cold and wind frequently, gives this a try.
7. Drops of YouthTM Youth Cream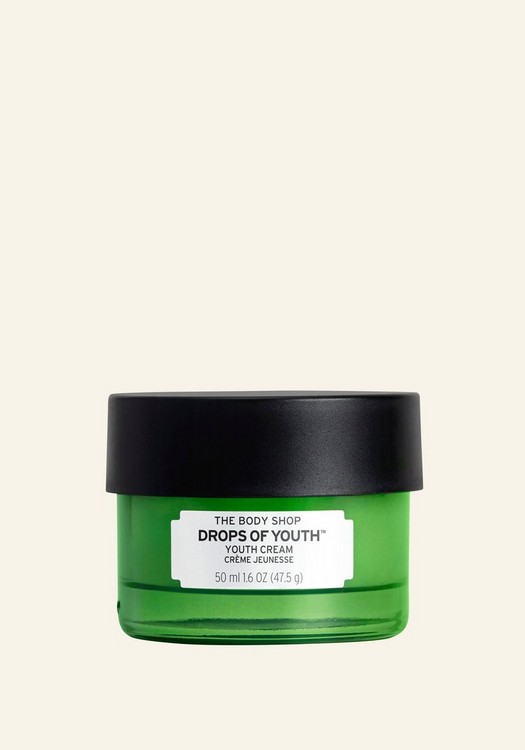 Drops of Youth does exactly as the name implies. It makes your skin look younger and bouncier. Enriched with three plant stem cells: edelweiss, criste marine and sea holly plus moringa seed oil from Rwanda gives you amazing moisture.
This is a wonderful go-to for younger looking and moist skin.
8. Lucious Day Souffle from Skin Beautiful Organics
This is just what the name says. A beautiful, luxurious mixture of 64 different organic ingredients. Including neroli, rose and lavender essential oils and extracts. They packed this with fruit extracts and oils to make a wonderful smelling and moisturizing day cream.
9. Babo Botanicals Moisturizing Miracle Cream
Oatmilk, calendula, and many more botanicals combine to heal skin and gently moisturize.
It's hard to find but you can get it at Thrive Market!
10. Rose Water Hydrating Milk
This moisturizer may be light but it is loaded with moisture. Contains rose hydrosol and hyaluronic acid. I haven't found anything I don't like at 100% Pure. Their products are amazing but they do run out of stock frequently. Definitely worth trying everything that suits your skin there.
Wrapping Up
There you have it. I hope you found the perfect moisturizer for your dry skin. These are some GREAT options.
If you have any comments or questions, I'd love to hear from you. Please leave them in the Comments section below. Thank you for reading!